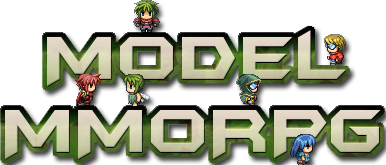 Download the Quest for the Dragon Egg!
To play the quest for the dragon egg you need to use the official ModelMMORPG client. For now Microsoft Windows and Linux are supported:
Version 1.3.
Version 1.2.
Version 1.1.
Installation instructions:
Microsoft Windows: Just start the downloaded installer it will take care of the setup and start the cilent for you. No additional software is needed to start the client, since everything needed is bundled inside the package. Start from the Start menu under AI Lab > TMW The Quest for the Dragon Egg.
Unix/Linux ditributions: First, install ManaPlus (you can find an appropriate package here. Install dependencies, on Debian-like systems (e.g. Debian, Ubuntu, Crunchbang etc.) use:
sudo aptitude install tcl8.5-dev tk8.5-dev python-tk python-pil.imagetk
Now, download the platform independent Python egg and install using (easy_install from the Python setuptools package should take care of the other dependencies):
easy_install modelmmorpg-dragonegg-[VERSION].egg
Exchange [VERSION] with the version you have downloaded. Start the client from the console with:
dragon_start
Error & Bug Reporting
In case you find an errors or bugs, please report them to the developer forum.
Happy playing!
Follow us on facebook
Error retrieving tweets
Follow us on Twitter
Categories

Project ModelMMORPG by AI Lab.
Copyright AI Lab 2014. All rights reserved.